THE PROBLEM:
Each year, the US uses enough plastic water bottles to stretch around the world over 190 times. Huge numbers of them end up as trash floating in our streams and seas. Multiply by all the peoples and nations of the Earth. Yet the International Bottled Water Association finds every excuse to evade responsibility, lobbying against bottle deposit laws that would recover even a small part of the social cost of their products.
OUR RESPONSE:
GET YOUR BRAIN WET! - Join the crowd hitting the pavement to get trash out of our waterways. We will gather with like-minded groups and individuals outside the Association headquarters in Alexandria to deliver our "Message in a Bottle" - Stop opposing deposit bills!
How can you help? - Join us at the site, march, raise your voice, bring your sign, bring your props & costumes! Join the Cyber Brigade - Blitz the Association and Virginia legislators with email and social media messages of support for bottle deposit bills!
Have friends? - Invite them to join. Spread the word. Your association, club, etc. is welcome to join or share the news!
Have skills? - Video, photography, social media, sign-making, costume-making, balloon wrangling, logistics, and more needed!
Are you a leader? - Take charge! We need movers and shakers!
GET THE FLYER HERE! VERSION 1 VERSION 2
GET THE TRI-FOLD BROCHURE HERE!
How will you send the message?
♪ LEARN THE CHANTS HERE! ♪
MORE GRAPHIC/MESSAGE/COSTUME IDEAS HERE!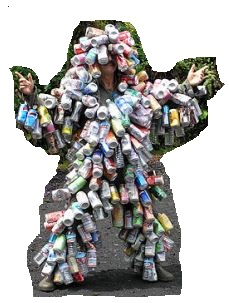 ---